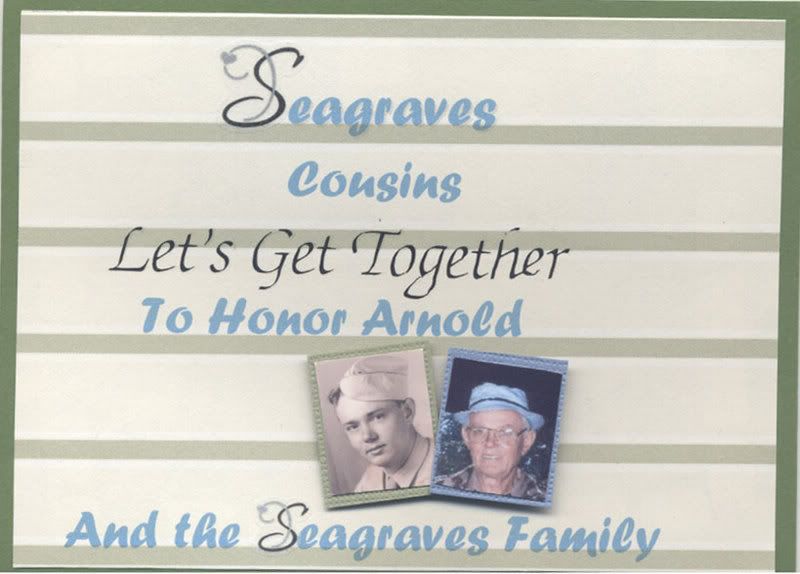 Date: October 21, 2007, Noon
Place: Frankie, Johnny, and Luigi too
Menu
Pizza--Cheese, Pepperoni, Salami
Pasta--Spaghetti with Marinara Sauce and Rigatono with Bolognese sauce
Salad--garden greens w/3 dressing choices on the side
Chicken--Roasted, Barbeque
Bread
1 soda each.
For the wine drinkers:
Robin and Larry are donating the wine,
and asking for donation of $5 for the corkage charge.
(any additional orders will be the responsibility of the person ordering.)
Cost information:
$25.00 per person to cover family style meal,
including tax and gratuities
Kids: $12.00 per person age 10,11, 12 years.
$10.00 per person under the age of 10 years.
Hope to see you all there!
Please RSVP
Any questions, please call Suzy (Suzanne) Inman at 480-949-0747
or cell phone 480-748-9854